Happy Eighth Birthday, MuseBlog!
[This was originally on the August 2013 random thread, but we've moved it here because it was too nice to part with. The birthday wishes are still over there, however.]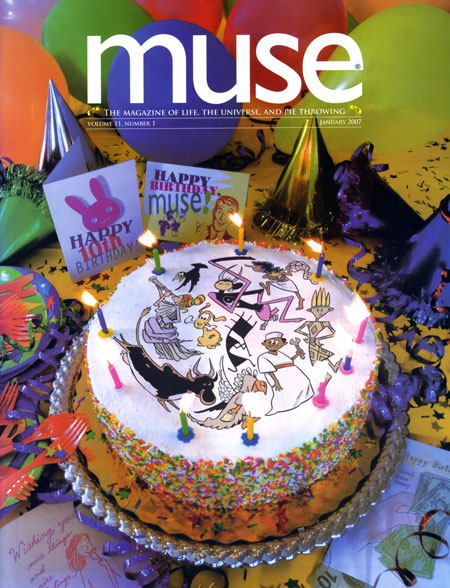 Hear ye, hear ye! MuseBlog was born on this spot on the First of August, 2005. Wherefore, by the GAPA powers vested in us, we hereby give everyone a cake (or a picture of cake — sorry, it's the best we can do) and proclaim this Muse, MuseBlog, and GAPA Appreciation Day. The regular August Random Thread will resume tomorrow.
(Yes, yes: the cover is from Muse's tenth anniversary, not its eighth. A little slack for the birthday blog, if you please.)
(Visited 16 times, 1 visits today)
---