Random Thread: May 2015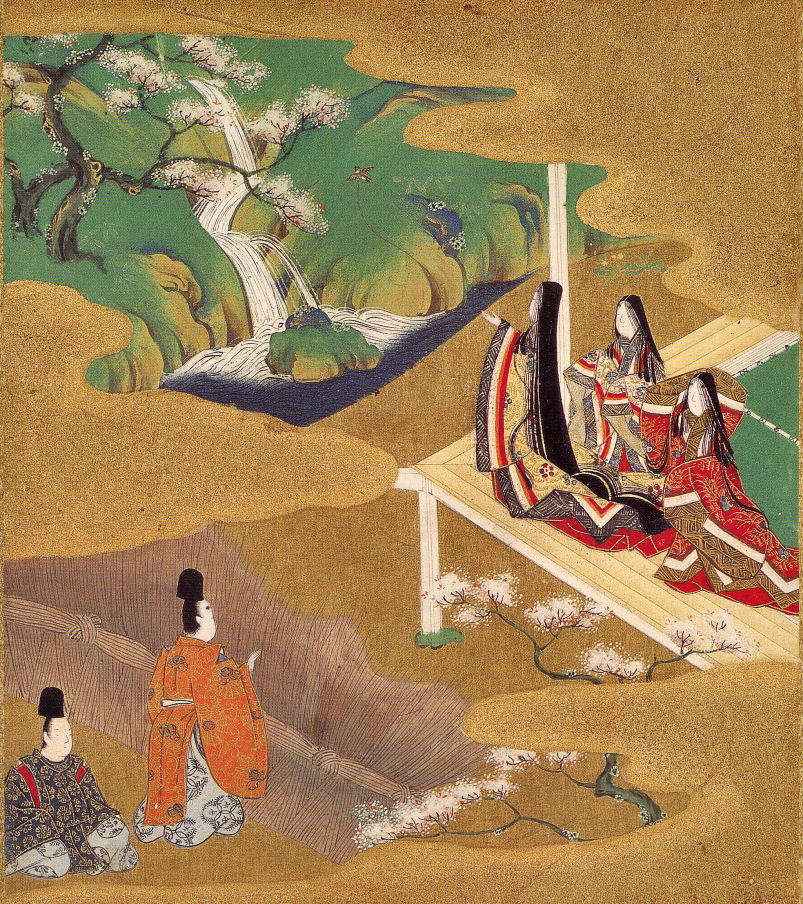 Chapter 5: Murasaki
"…his growing beauty and the charm of his disposition were a wonder and delight to all who met him. Indeed many persons of ripe experience confessed themselves astounded that such a creature should actually have been born in these latter and degenerate days."
Users' Manual: Obey The Rules. Consult The Guide. Have fun!
Long before La Princesse de Clèves, before Don Quixote, even before the Romance of the Three Kingdoms, the world's first true novel–classic and complex and psychological–was written by a lady-in-waiting in Kyoto and is titled The Tale of Genji. Known only by her nickname, Murasaki Shikibu, borrowed from a character in her book, the author penned her work in the first decade of the 1000's while living in the Heian court. The titular Genji is a prince and the son of an emperor, a man of great beauty and talent who is especially popular with the numerous noblewomen who happen to cross his path. In the above picture Genji is for the first time seeing the young girl Murasaki, by which name the author came to be known even while she was still alive.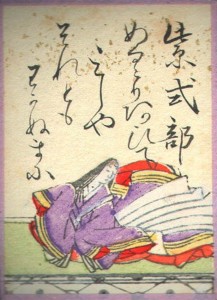 Lady Murasaki Shikibu in an Edo-period illustration
Despite its age and the formality of the court culture, The Tale of Genji is as vibrant, complex, three-dimensional and captivating as any novel written since. It's little wonder, then, that upon the first publication of a complete English translation by Arthur Waley in the early 20th century, the book took the world by storm. The Colombian writer Jorge Luis Borges wrote of it, "…what interests us is not the exoticism–the horrible word–but rather the human passions of the novel. Such interest is just: Murasaki's work is what one would quite precisely call a psychological novel. I dare to recommend this book to those who read me." Western modernists interested in orientalism had found a work written nearly a millennium earlier that bore striking resemblance to what they themselves were writing.
The novel is usually divided into three parts with total of 54 titled chapters. The characters in the novel make frequent references to earlier Chinese and Japanese poetry and literary works, and The Tale of Genji became, in turn, a source of references for many centuries' worth of Japanese writers. A comparison could be made to the influence and stature of Shakespeare in English-language literature; virtually everyone that came afterward owes something to the master's writing. In his acceptance speech for the Nobel Prize in Literature in 1968, the writer Yasunari Kawabata said, "The Tale of Genji in particular is the highest pinnacle of Japanese literature. Even down to our day there has not been a piece of fiction to compare with it."
"No one could see him without pleasure. He was like the flowering tree under whose shade even the rude mountain peasant delights to rest."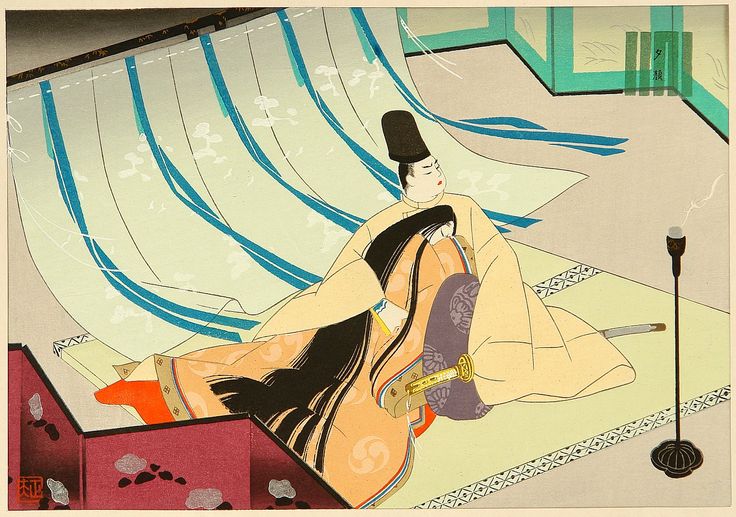 Chapter 4: Yugao
–Piggy
(Visited 21 times, 1 visits today)
---