Random Thread: July 2016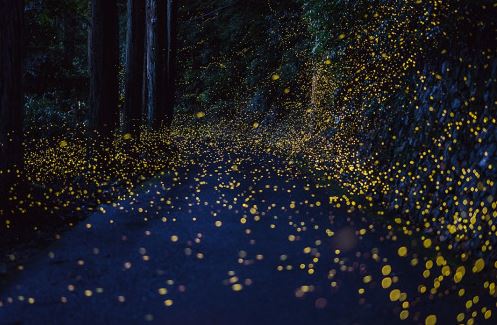 Six Firefly Haiku


firefly
forgotten
as a new one appears


Ah lightning
when you were a firefly
& I was a boy!


wishing
to see all of you,
firefly


closed carnival
only fireflies
still flashing


leaving the fireworks
I enter the silence
of fireflies


firefly
never quite
going out


Haiku by Carl Patrick, Vincent Tripi, Donna Fleischer, John J. Dunphy, William Cullen Jr., Carl Patrick. From Lanterns: A Firefly Anthology, edited by Stanford M. Forrester: Bottle Rockets Press, Windsor, Connecticut, 2007.
Photo by Tsuneaki Hiramatsu, from Smithsonian magazine.
---