Archives from author » jadestone
Happy Halloween! Jade here, testing out the thread-making superpowers we got awhile ago but I haven't used yet.
There's a lot more detail I could add to this (like the text), but since the lines are mostly very thin it'll, start to dry out fast–so take a look while it's still fresh.
So I present to you, the Doors of Durin: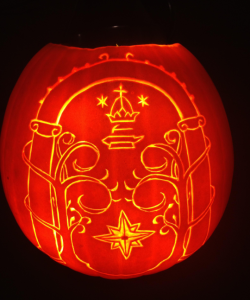 …I hope I did that right!
---