Maths Lover's Christmas Card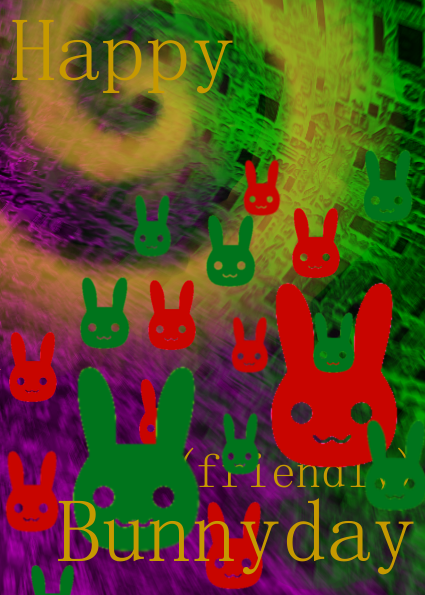 Her message:
Merry Christmas and assorted other holiday wishes!
For those of you who haven't seen it, the background is from Lady B's "Logomania Unleashed! Part 2" random thread illustration. The bunnies look very like some of those in Enceladus's "Postcards from the Kokonspiracy", but they assure me they are good and that they're leaving the world domination to us.
---