GAPA mini-Kokonvention, January 2015
Robert writes:
Rosanne is in town visiting her parents, so naturally I jumped at the chance to see them all yesterday. We ate rugelach and strange chocolate laced with hot peppers and Pop Rocks, and then Rosanne and I posed for a photos with a little ceramic Kokopelli trivet.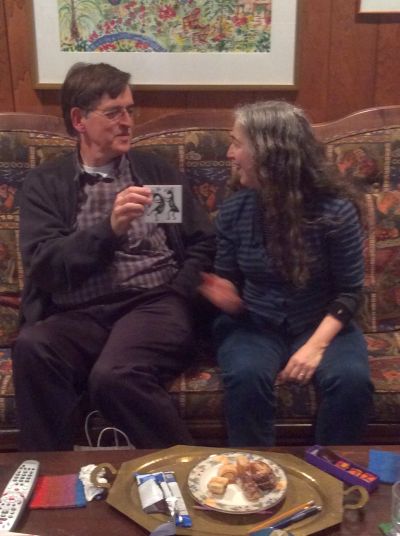 At first, we had trouble sitting still.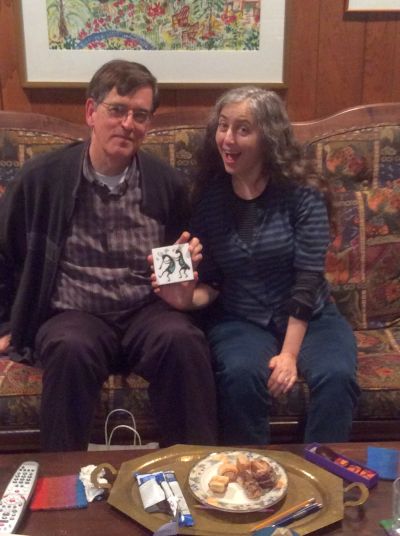 Our faces were the last things to settle down.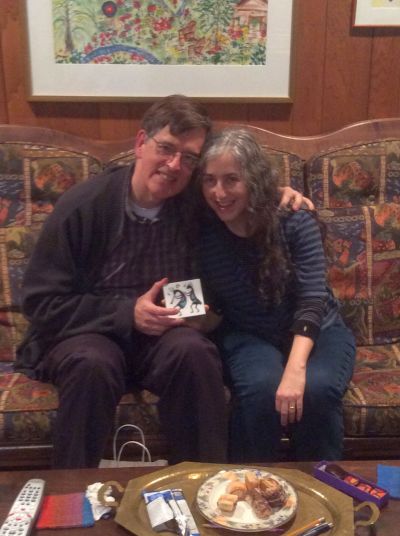 Finally the picture fell into place.
---