KaiYves reports from Athens, Greece, where she is on an archaeological dig:
Today, Gimanator took time out from his whirlwind tour of Europe to hang out with me at the Acropolis Museum here in Athens. I was pretty tired from digging this morning, so I don't know how coherent I was, but I tried to be a good tour guide and intelligently discuss art, politics, and the ethics of museology. We took this photo outside of the museum.

Also attached is a photo of a pin of Urania that I saw at the Hard Rock Cafe earlier in the day. I didn't know she had dyed her hair.

A report of our observations for the Kokonspiracy file on a possible heist of the British Museum's Parthenon statuary will be submitted according to procedure S-39b.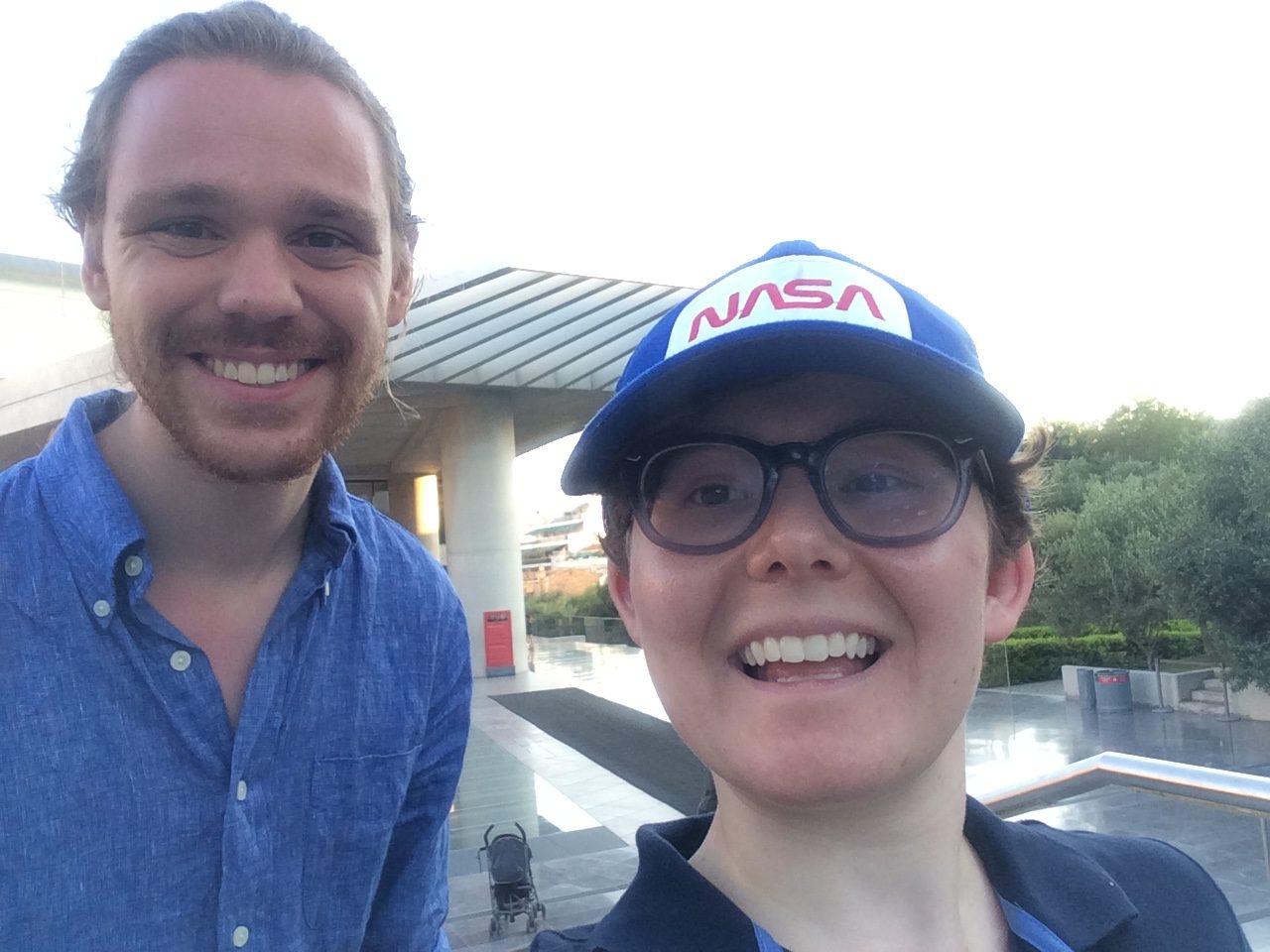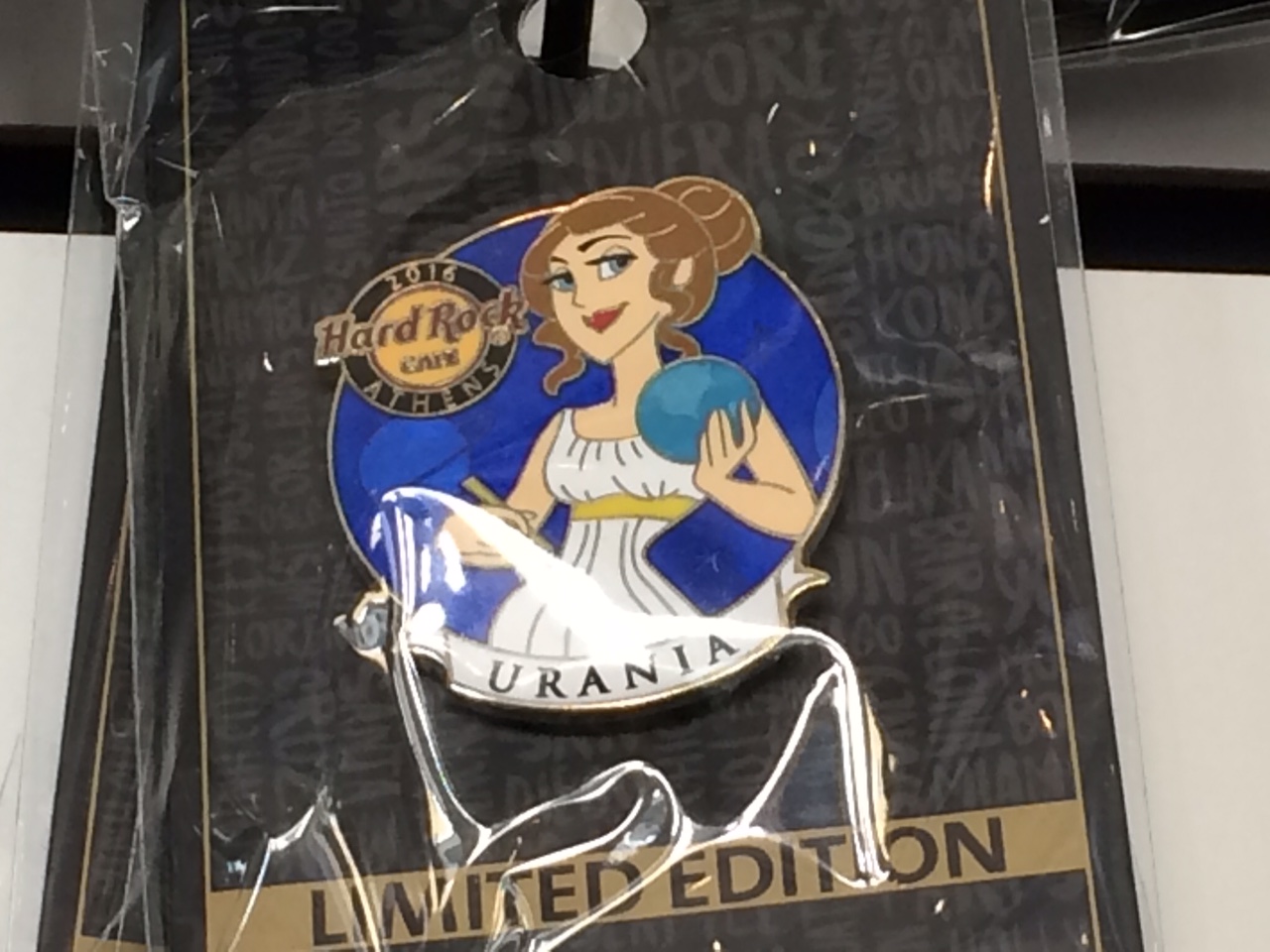 ---