MuseBlog Exclusive: World's Most Adorable Rice Cooker
Free to a Good Home!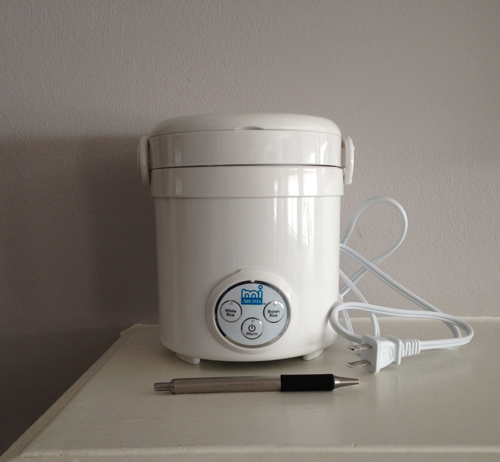 Robert saith:
This Aroma Mi Three-Cup Rice Cooker is by far the cutest household appliance I've ever owned. It also works perfectly and is easy to use. Unfortunately, using it just once revealed that it actually makes just two cups of rice. (The "cups" in its name refer to a roughly 6-ounce or 175-milliliter measuring cup that comes with the cooker.) That's not quite enough for my household.
My loss can be your gain. The first MBer to send ens address to me at "thegapas [at] gmail.com" will receive this little gem in the mail absolutely free of charge. How's that for a deal?
(This offer applies only within the continental United States. That's all the postage I can afford. Sorry, farther-flung friends!)
---